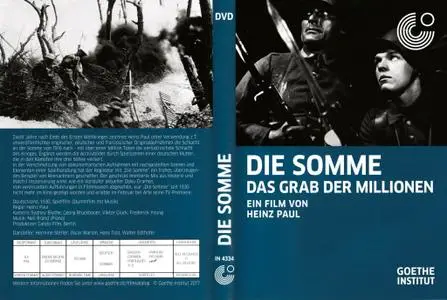 Die Somme: Das Grab der Millionen (1930)
DVD Video | PAL 4:3 | 720x576 | 1hr 42mn | 4.88 Gb
DVDRip | MKV | AVC 700x576, ~ 1.9 Mbps | 1hr 42mn | 1.48 GB
German (Silent): AC3, 2 ch, 192 kbps | Intertitles: German
Subtitles: English, French, Portuguese, Spanish, Arabic, Russian, Chinese
Genre: War
1916, the Allies launched an attack along the front by the Somme River. In April, the first shots fell, the supply facilities of the Germans were bombed. The ground troops, however, were still in the trenches. From the 1st of July, it starts: one million soldiers will perish. Are the three sons of a suffering mother (Hermine Sterler) included?