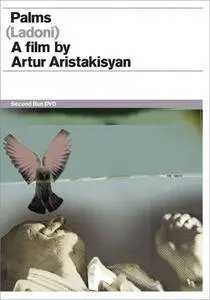 Palms (1994)
DVDRip | MP4 | 720x576 | x264 @ 1516 Kbps | 138 min | 1,72 Gb
Audio: Русский AAC 2.0 @ 256 Kbps | Subs: English (srt)
Genre: Art-house, Documentary
The narrator tries to communicate with his unborn son and takes off on a journey were you see faces of apparitions of those outcasts, who find their solace of living only in the shadows; outside, but beside, the political and economical system; system that kills the individual and creates masses instead. These outcasts are bums, cripples, madmen, lunatics. They, in the eyes of the narrator, are the only ones, that know what it means to be human. They are not corrupt by the masses or the system; they are so overwhelmed by their madness or dreams, that they have lost the relationship with the world. They live in a world of their own, thus enabling freedom from the system. What they do, is wait. They quietly wait for the day the kingdom of God will descend upon earth.