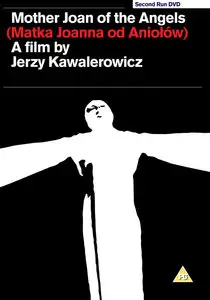 Mother Joan of the Angels (1961)
A Film by Jerzy Kawalerowicz
DVD9 | VIDEO_TS | PAL 4:3 | 01:45:30 | 7,21 Gb
Audio: Polski AC3 2.0 @ 192 Kbps | Subtitles: English
Genre: Art-house, Mystery, Drama | Restored Edition
One of the landmarks of Polish cinema, this celebrated film has now been fully and carefully restored from original materials and is presented here in this beautiful new High-Definition transfer. Based on the documented story of the demonic possession of a group of nuns that led to the burning of a priest at the stake in Loudun, France in 1634 (which also formed the basis for Ken Russell s notorious 1971 film The Devils and provided inspiration to Aldous Huxley for his renowned novel The Devils of Loudun). In acclaimed director Jerzy Kawalerowicz's hands Mother Joan of the Angels is a spare, visually astonishing and profoundly disturbing exploration of faith, repression, fanaticism and sexuality. Aided by an extraordinary performance by Lucyna Winnicka as Mother Joan, Kawalerowicz produces one of cinema s most evocative and intense studies of the tragedy of emotion repressed by dogma.