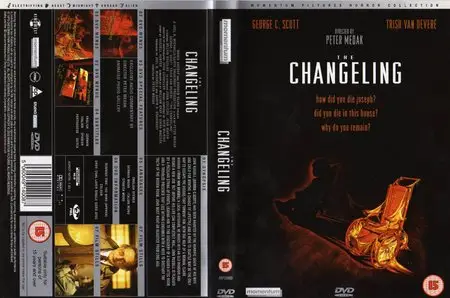 The Changeling (1980)
DVD9 | ISO | PAL, 16:9 (720x576) VBR | 01:42:02 | 5.97 Gb
Audio: AC3 2.0 @ 192 Kbps (each): English, Deutsch, Español, Italiano
Subs: English, Deutsch, Nederlands, Italiano, Português, Español
Genre: Thriller, Horror, Mystery
Peter Medak's The Changeling is among a handful of films, including The Haunting (1963), Ghost Story (1981), and Lady in White (1988), that have successfully recreated the intimate, drawing-room atmosphere of supernatural horror fiction. After his wife and daughter are killed in a snowbound car accident, classical composer John Russell (George C. Scott) relocates from New York to Seattle to teach at his alma mater. Looking for a quiet place to rest and continue writing music, he is referred Claire Norman (Trish Van Devere) at the Seattle Historical Preservation Society. Claire shows John a large, sparsely furnished estate in the outlying countryside. He takes the house, appreciating its remoteness and the solitude it might afford, and diverts himself by renovating and settling in. He even starts to compose, putting aside his older work in favor of a new, sentimental piece for the piano. It is not long, however, before he begins having nightmares about the accident that killed his wife and daughter.