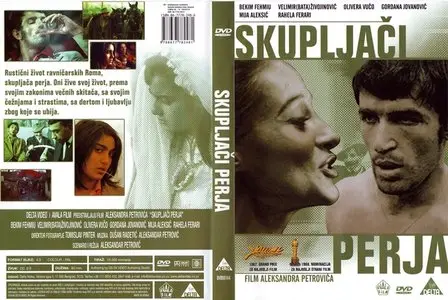 I Even Met Happy Gypsies (1967)
DVD5 | ISO+MDS | PAL 4:3 | Cover | 01:22:02 | 3,22 Gb
Audio: Romany-Serbian AC3 2.0 @ 192 Kbps | Subs: English, Serbian
Genre: Drama
Director:
Aleksandar Petrovic
Writer:
Aleksandar Petrovic
Stars:
Bekim Fehmiu, Olivera Katarina, Velimir 'Bata' Zivojinovic
Bora the Gypsy is married to an older woman, and he falls in love with the younger Tissa, who is being offered in marriage by her father, to a young gypsy man. This marriage arrangement is according to custom. Tissa rejects her husband, claiming he is not able to consumate the marriage, and Bora joins her. They get a monk in the mountains to marry them. Unable to return to the Gypsy camp, Tissa tries to reach Belgrad on her own, but a couple of truck drivers rape her, and she does return in misery to her tribe. Meanwhile, Bora defends his honour the traditional way, in a knife duwl, and kills his opponent. Therefore he, too, must leave the tribe. And yet, we'll find happy gypsies…
At the 1967 Cannes Film Festival it was nominated for the Palme d'Or and won the Special Grand Prize of the Jury and the FIPRESCI Prize.
The film was nominated for the 1968 Academy Award for Best Foreign Language Film and for the Golden Globe Award for Best Foreign Language Film. Bekim Fehmiu also won a Golden Arena award for Best Actor at the 1966 Pula Film Festival for his portrayal of Bora.
The characterisation is not the only aspect of the film that impresses. From the beginning, Romany music and song accompanies the story and plays almost an equal role to the dialogue. Some of these songs are sung by Olivera Vučo—the actress who plays Lenka and who was in real life an accomplished singer of Romany and folk songs—while the others are just sung by the Roma in the film. Whether sung professionally or simply, the music is fabulous, and the film is unimaginable without it.




Similarly, Tomislav Pinter's cinematography adds greatly to the mood of Skupljači perja. Almost the whole film is shot in a kind of sickly and drab grey-yellow light, rather reminiscent of that used some two decades later by Krzysztof Kieślowski in Krótki film o zabijaniu (A Short Film about Killing). This light perfectly suits the dreary, flat, rainy and muddy landscape of this part of Vojvodina (see stills from the film). Only occasionally are there moments of colour: a Romany wedding, for instance, or the villagers dancing in the streets.




Perhaps the most shocking thing about the film, and certainly something that can't have pleased the Yugoslav authorities although it is very much in keeping with the ideas behind Novi Film, is the desperate poverty and brutally primitive living conditions of the Roma. Sombor is pretty grim in this respect, but the shanty town on the edge of Belgrade is far worse. It is just as bad as anything in Mexico City or Calcutta, and absolutely not what we expect from a European city, let alone one that was supposed to be basking in the benefits of Socialism.




Also worthy of mention is the language of the film. Primarily, the characters speak Romany, but we also hear Serbian, Hungarian and Slovak; the ethnic diversity of Vojvodina is, naturally enough, reflected in its languages. This too adds another layer of richness to the film in much the same way the music does.




Petrović's films do seem to have been largely forgotten now, and this seems to me to be a great tragedy. There is little information available about him and what there is needs to be taken with a whole handful of salt. A case in point is the description of the film given on the All Movie Guide website and reproduced in several other locations. The author of the piece, Hal Erickson, has misunderstood the movie so completely that his review cannot go unchallenged:
"The Yugoslavian leading man Bekim Fehmiu plays a charismatic but mean-spirited gypsy, married to the submissive woman (Olivera Vučo). The gypsy couple's various escapades end up in a desperate flight from the law… The film was shot in a near-extinct Gypsy language called Romany, requiring the film to carry subtitles even when released in Yugoslavia."




Evidently, when Hal Erickson saw the film it had no subtitles at all. Bora isn't mean-spirited, and he certainly isn't married to Olivera Vučo's character,
Send this article to a friend Lenka the Romany singer. They don't have any escapades together and there is no "desperate flight from the law." And the idea that Romany is a "near-extinct" language is strange, to put it mildly. I have quoted this not to be sarcastic but rather to lament the fact that such a magnificent film by such an accomplished director can been reduced to such a dismal level. As far as I have been able to find out, the film is not even available on video.




In Skupljači perja, Petrović shows us the real lives of Yugoslav Roma without idealising them in any way or showing the tiniest trace of romanticism. This is a grim and brutal life, but it also has its moments of passion and music, and the people themselves have a dignity and presence that we cannot help but respect, even if it is often difficult for an outsider to admire or comprehend. Perhaps, this is one of the best films about the Roma ever made, and, in my judgement, it is a true masterpiece of cinema.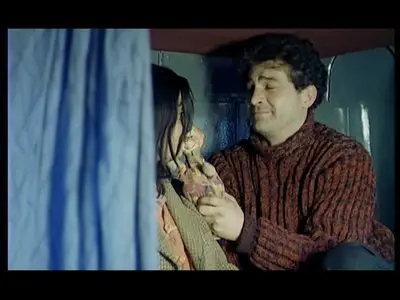 Skupljaci Perja, a film by Aleksandar Sasa Petrovic is one of the best film from Balkanian region! It's not just my own opinion. Whay!? It was an poem and sensuous originally made film, about live. Very sensitive, but with a passion. It is made in a way like Italian Newrealisam. With two excellent Serbian actors, Bata Zivojinovic and Bekim Fehmiu, this director successful had doing idea, which hi had imagine before the filming. It maybe some of the best film in the world if we just looking at film atmosphere, which Sasa as film-director have making. Also after this film Sasa start to be idol of many directors in the world. One of theme are now, some of the best in the World. His gypsy aesthetic start to be alphabet for many others film titles. In Balkanian region it means that Sasa was a good teacher for younger colleagues as Emir Kusturica and Slobodan Sijan. And everywhere and every time Themselves thanks to Sasha. Best regards! Robert Petrovic film director.


IMDB Reviewer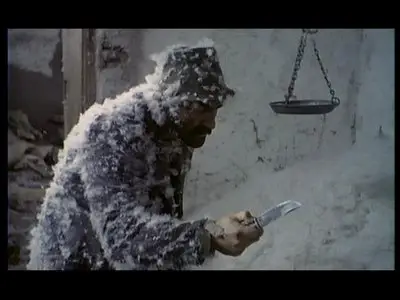 Special Features: None
All Credits goes to Original uploader.