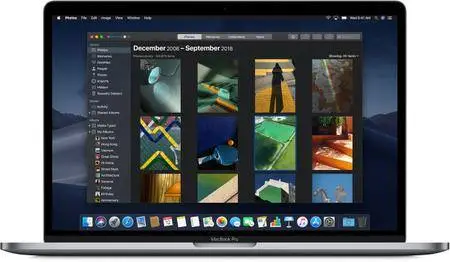 macOS Mojave 10.14.6 (18G84) [Mac App Store] | 5.63 GB
Languages: English, العربية, Català, 中文, Hrvatski, Čeština, Dansk, Nederlands, Suomi, Français,
Deutsch, Ελληνικά, עברית, हिन्दी, Magyar, Bahasa Indonesia, Italiano, 日本語, 한국어,
Bahasa Melayu, Norsk, Polski, Português, Română, Русский, Slovenčina,
Español, Svenska, ภาษาไทย, Türkçe, Українська, tiếng Việt
Using a Mac has always inspired great work. Now macOS Mojave brings new features inspired by its most powerful users, but designed for everyone. Stay better focused on your work in Dark Mode. Automatically organize files using Stacks. Take more kinds of screenshots with less effort. Try three handy new built-in apps, and discover great new ones in the redesigned Mac App Store. Now you can get more out of every click.