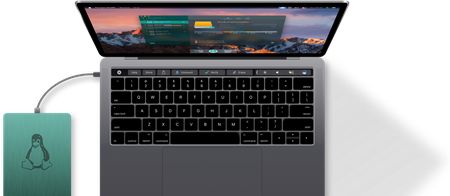 extFS for Mac by Paragon Software 11.3.30 Multilingual | 29.9 MB
Languages: English, Deutsch, Français, Italiano, Español, Русский,
한국어, 中文, Svenska, Čeština, Suomi, Magyar
extFS is one of the primary file systems of Linux. If you work on a Mac computer and need to read or write files from HDD, SSD or flash drive formatted under Linux, you need extFS for Mac by Paragon Software. Write, edit, copy, move and delete files on ext2, ext3, ext4 Linux drives connected directly to your Mac! Fast, seamless and easy to use. Mount, unmount, check, repair, and format any of your Linux-formatted volumes.