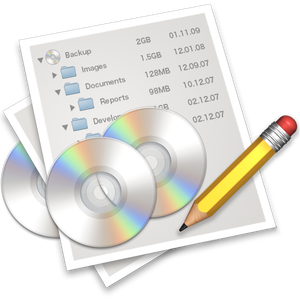 DiskCatalogMaker 7.8.0 Multilingual macOS | 11.7 MB
A simple, clean and practical disc management utility especially made to help you catalog your entire disc collection with just a few clicks of a mouse button. If you work with numerous CDs, DVDs and Blu-ray discs or you just want to catalog your music, video or image collection from an internal or remote disk, then DiskCatalogMaker is the right application for you.
Catalog your discs
● Drag and drop your disk icon onto the catalog window.
● Use batch scan mode for multiple discs.
● You can also use the generate thumbnail images option.
View your catalogs
● Finder like intuitive look and feel.
● You can print a catalog.
● Use "Select Original" to reveal an item on Finder.
● Use "Open Original" to open an item directly.
● Use "Quick Look" to preview an item without even opening it.
Search through your catalogs
● Find by name and other file attributes.
● Use AND/OR boolean search expressions.
● Search through your catalogs via Spotlight.
More Features
● Super fast search algorithm.
● Opening multiple catalogs at once.
● Optimized cataloging engine for multi-core/multiprocessor systems.
● Trusted catalog database format for scalability and storage of huge data.
● Compressing catalog data for disk space.
● Zip, StuffIt, RAR, 7-Zip, tar, gzip, bzip2, CompactPro and LHA archive formats support.
● CD-TEXT format support.
● Cataloging a folder on a network volume.
● Long unicode name and Asian languages support.
Requirements:
Intel, 64-bit processor, OS X 10.7 or later
Home Page
-
https://diskcatalogmaker.com/