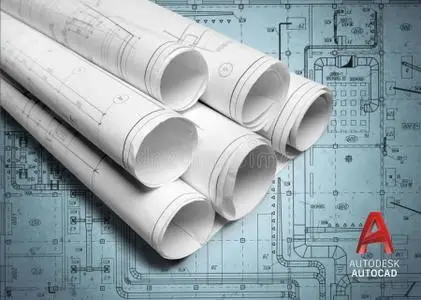 Autodesk AutoCAD (LT) 2022 with Help & Templates | 15.1 Gb
Languages: English, Português-Brasil, Čeština, Français, Deutsch, Magyar, Italiano,
日本語, 한국어, Polski, Русский, 简体中文, Español, 繁體中文
The software developer Autodesk announced the launch of AutoCAD 2022 and AutoCAD LT 2022. The long-standing digital drafting and drawing tool continues to be used by many architects and designers worldwide.
Below are several features introduced in AutoCAD 2022.Industry-Specific Tool Sets
AutoCAD 2022 features several industry-specific toolsets, such as Architecture, Mechanical, and Electrical, that have libraries containing hundreds of thousands of intelligent parts, symbols, and features. Autodesk conducted productivity studies to track how designers can save time with these specialized toolsets.
Trace
Like its name suggests, Trace lets designers and collaborators review and mark up the AutoCAD DWG files on any device, including the AutoCAD web or mobile app, without altering the original drawing file. The feedback collected via Trace is then visible in the context of the DWG file when users reopen AutoCAD on a desktop to incorporate the changes.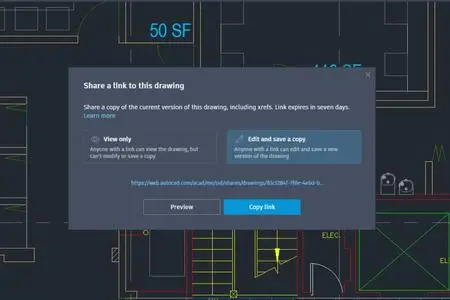 Share
Share allows designers to send drawings securely and directly from AutoCAD and assign different levels of access and control—such as "view-only" or "edit"—to the recipients. Users can generate Share links from AutoCAD and the AutoCAD web app that open in the web app.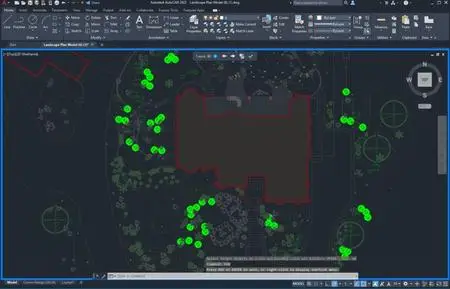 Count
This tool automates the counting of blocks or geometry in the AutoCAD DWG file, with the results exported to a dynamic table that can be updated quickly. This tool aims to help users count parts or conduct quantity takeoffs.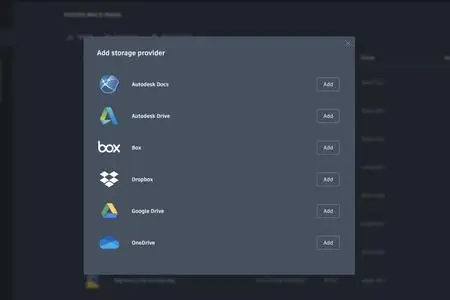 Push to Autodesk Docs
Architects can publish CAD drawing sheets to PDFs from AutoCAD to Autodesk Docs without having to save PDFs locally or uploading the sheets manually to the cloud. Through the AutoCAD web app, users can also connect to files stored in Autodesk Docs, Autodesk Drive, and other cloud storage sites, such as Google Drive and Box.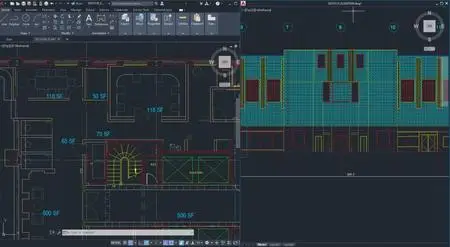 Floating Windows
And finally the capability for which many users have been asking: floating windows. The floating windows allows users to view and edit multiple drawings side-by-side at the same time without having to click between drawing tabs or closing and opening different AutoCAD files.
Problems Reported Through the Customer Error Reporting Utility
- AutoCAD crashes after reloading modified xrefs or editing table cell.
- AutoCAD crashes hovering on parametric grip.
- AutoCAD crashes in close browser function for internet enabled dialogs.
- AutoCAD crashes in consolidation reset function when using the graphics system.
- AutoCAD crashes in Dwf Markup after opening design review marked up DWFs in markup set manager and switch between dwgs.
- AutoCAD crashes in grip hover when creating an array.
- AutoCAD crashes in multiple object trim.
- AutoCAD crashes in SSM trying to expand "Model Views" node of .dst stored on a BOX folder.
- AutoCAD crashes in UCSMAN after inserting view from sheet set manager.
- AutoCAD crashes plotting to a Port with a long name.
- AutoCAD crashes using WMFIN with WMFOPS "wire frame" unchecked.
- AutoCAD crashes when choosing preview from plot dialog then closing the drawing.
- AutoCAD crashes when double-clicking on multi-line text after using the Intersection or Apparent intersection snap in a particular model.
- AutoCAD crashes when drawing polyline while in BEDIT block-edit mode.
- AutoCAD crashes when execute Flatshot and click on view cube.
- AutoCAD crashes when expand the properties tab in hatch editor with solid hatch in Ribbon.
- AutoCAD crashes when expanding the Light panel in Ribbon immediately after open a drawing.
- AutoCAD crashes when extruding a surface from a 3d model after changing color in the point cloud tool.
- AutoCAD crashes when hovering the cursor on top of a cylinder to snap to the center.
- AutoCAD crashes when navigating to a long file path in block palette library.
- AutoCAD crashes when Open drawing where the layout name is empty.
- AutoCAD crashes when pick the boundary during Hatch.
- AutoCAD crashes when Plotting DWG with complex linetypes.
- AutoCAD crashes when Publish to DWF of certain Sheet Sets.
- AutoCAD crashes when right click Custom Paper Sizes on Plotter Configuration Editor dialog.
- AutoCAD crashes when roll back the mouse in the hatch layer palette.
- AutoCAD crashes when toggle off current in COMPAREEXPORT drawing.
- AutoCAD crashes when undo changes in the parameters manager palette.
- AutoCAD crashes when you want to add a latitude field to the position marker text.
- AutoCAD crashes with tables.
- 3DDWF crashes on specific DWG with Civil3D data.
- EXPORTDWF or DWFX crashes on OLE raster image in drawing from Inventor.

The following customer reported issues have been fixed:

General Release Content
- .NET Program inserting multiple dynamic blocks fails with error in ACCore.
- "Block Sync Settings" dialog is too small to fit buttons properly.
- "Image file missing" warning icon is too small to see.
- "Learn more about AutoCAD AutoLISP Extension" link leads to English Autodesk page.
- "-PAGESETUP" cannot be invoked in localized builds.
- "Unrecognized version and cannot be read" dialog pops up upon opening a dwg with another file started with "None" under the same folder.
- 3D Display Performance warning bubble notification is displayed incorrectly in paper-space.
- 3D solids created in AutoCAD 2014 displayed offset from the expected location when the DWG is opened in a later AutoCAD version.
- 3D solids disappearing and erased by recover if not regened before recovering.
- 3DPOLY object does not display assigned color while being drawn.
- 3Dsolids corrupted if 3DOSNAPs enabled and Rotate then SaveAs 2013 then Close/Open/Qsave.
- AutoCAD hangs 2 minutes, when Turn off/on "freeze"/lock of "00-标注 " on layer palette
- Add Plotter wizard has HDI option available and it should not.
- Adobe PDF plots slowly and makes extra large PDF.
- After Etransmiting files with XREF bind-insert option, Linetype became continuous or lost its properties.
- All letters in the side bar title of Drawing History palette are capitalized when the palette is anchored left or right.
- Always get "Unreconciled New Layers" notificaton each time user opens XREF host drawing.
- API UpgradeDocOpen/DowngradeDocOpen doesn't refresh lock glyph in the drawing tab.
- App Manager is an unknown command on ACAD 2020 if side by side install with ACAD 2021.
- Array not updating in real time.
- Assertion pops up when binding a xref to block.
- Associative hatch in a dynamic block displays outside of the expected boundaries when using CTRL+C/V to copy/paste.
- Attributes in BTable get stripped out of a block created with BSaveAs.
- AutoCAD deletes custom dictionaries from previous versions.
- AutoCAD does not respect Windows hotkeys.
- AutoCAD freezes when changing background color of merged table cells.
- AutoCAD freezes when opening a drawing with many empty groups.
- AutoCAD freezes when publishing with the setting precision Architecture selected.
- AutoCAD hangs after calling Editor.Regen method.
- AutoCAD is creating "hardcopy.log" files on server after publish.
- AutoCAD is cropping drawings for AutoCAD output A0 to A3 ISO 5457.
- AutoCAD registry values are not cleaned after uninstall all Autodesk products.
- AutoCAD ShareView fails on specific DWG.
- AutoCAD LT cannot load the Vault bundle correctly.
- AutoPublish option "Prompt on Close" breaks BlockStream.
- Background publish performance is slow when publishing to PDF.
- Basepoint is wrong when CtrlC/CtrlV a dynamic blocks with visibility states.
- Block geometry on frozen layers appears black in current drawing tab previews.
- Block library palette stuck on "Local server is loading…" with some blocks.
- Block name starting with * uses drawing's thumbnail.
- Cannot purge certain blocks that are not filing object id.
- Cannot resave 2007 format drawing with unknown sections.
- Can't replace string for VBScript RegExp object with the new lisp engine.
- Center snap marker is shown as solid when moving object in 3D visual style.
- Certain drawings cannot open in AutoCAD while Inventor Server service is running.
- Certain DXF files do not allow turning off a layer.
- Chamfer does not work properly in clockwise direction.
- Close of document causes Acad to exit instead of go to Zero Document State.
- Decreasing the number of BLOCKMRULIST will remove the most recent blocks rather than the earliest accessed one.
- Delay with layer dropdown in ribbon after selecting objects in AutoCAD.
- Design Center has a bad tab.
- Diameter dimension value overlaps with the dimension line.
- DIMSPACE only accepts decimal inputs and not comma.
- Double clicking dwg to open is not working when SDI is set to 1.
- Drawing is slower to open in later AutoCAD versions if the drawing contains thousands of vertices in a 3d object.
- DropBox Error: "Please sign in with a work account" when linking Dropbox Pro or Plus.
- DWG from Blocks palette doesn't retain case formatting.
- DwgDepends doesn't handle dependency cycle for unloaded or unresolved xrefs.
- DwgRepath fails to update references when drawings contain dependency cycle for unloaded or unresolved xrefs.
- Dynamic input makes an error in object tracking.
- Dynamic Input options are not showing in a list after choosing 'Select Objects' option in the hatch command.
- Dynmode can be deactivated by using the design center.
- Ellipses or Ellipse arcs in block can't display in the thumbnail in the Current Drawing tab of Block Palette.
- Epson plotting results in gaps and poor quality text.
- Error choosing Foxit reader as printer or plotter in plot dialog.
- Error happens saving a specific DWG using ObjectDbx.
- Every edit operation removes 1 character from Powerdimension suffix if the Prefix field has a Space.
- Excel data link repath switches the path to relative path and changes sheet/range.
- Export to microstation DGN gives no result.
- Expose setInitLayouts API in ACCore so that users can publish DSD with uninitialized layouts.
- F1 Help on Ribbon Split Button is not going to the correct page.
- Field object that uses creation date reports wrong value after vla-saveas.
- Fields not created in text when full AutoCAD is not present.
- Files failed to extract in BIM360 docs from SVF format.
- Fillet is choosing the larger arc when connecting two polylines.
- Find and Replace Dialog does not pop up in the same monitor that I placed Acad mainframe.
- Flickering occurs with lasso selection.
- Formatting is lost when data linked table has breaks or is wrapped.
- Frozen XREF layers still showed when rendering in AutoCAD.
- Gripedit is not responding with revclouds.
- HATCH command has an error when picking internal point of certain objects.
- Hatch draworder is not retained when file is reopened after saving drawing.
Help message does not pop up after click "Find" on COPYLINK command in help to bring up the UI finder.
- Help Window Forward/Back arrows and Home button disappear after resize Help window.
- Icon for missing texture is not shown in the material editor.
- IExtensionApplication.Terminate is not always invoked.
- If AutoCAD is installed with a vertical, uninstalling AutoCAD will result in orphaned APPs icon.
- In 2D Wireframe only the annotation of an MLeader is hidden when the layer is turned off.
- Incorrect paper size selected when you select D or C paper size.
- Inventor server has an error when using undo on modeldoc detail view.
- Issue in the dynamic choice of beam size from tool palette.
- Issue setting color Method in VBA.
- Issue with fields inside dimension text.
- Issue with GetInterfaceObject("VL.Application.16").
- It takes long time to open a DWG file with the ASE.arx file loaded.
- Javascript transient api impossible to use.
- Lines show in PDF with transparent solid hatch plotted from AutoCAD.
- Linetype is not displayed in 2d viewport in Layout when 3d NRVP exists and in Advanced mode.
- LISP Ldata is a proxy when DWG opened in 2021.
- Loader path is incorrect for a managed dll.
- Macro to create a new layer name beginning with '!' does not work in AutoCAD.
- Many polylines with linetypes containing letters cause major slowdown when plotting to PDF.
- Matchprop cannot select a source object when user zooms extents and textgapselection is 1.
- Missing the visual style option in OEM products.
- Mleader and leader is not shown completely when CONSOLIDATIONMODE on in 3D VS.
- Model space textmasks plot incorrectly in polygonal viewport using Lines Merge.
- Multi leader style manager is not retaining the settings in AutoCAD.
- Multileader placed on AutoCAD viewbase view disappears after completing the command.
- Need to move the mouse to invoke the command instead of just releasing the mouse when using gesture in marking menus for AutoCAD Electrical.
- Not found icon and add a date link icon will be changed after change colortheme.
- Object set to ByBlock inside Block on the locked layer changes the color when LAYLOCKFADECTL is greater than 0.
- OPTIONS dialog Tooltip for ISAVEBAK has incorrect text that belongs with ISAVEPERCENT.
- Osnaps are offset from the point expected when working in large coordinate data.
- OVERKILL creates data that AUDIT command returns messages on.
- Page setup override is not working.
- PC3Editor and Paper Size Wizard display units differently creating a mismatch in custom paper size creation.
- PDF files containing blocks with hyperlinks increase in size and fail to open.
- Plot Style Table Search Path is not applied immediately when changed with SETENV.
- Plot transparency does not show in plot with long custom paper size.
- PlotStyle Table editor gives incorrect default description strings where numbers in description do not match color-numbers.
- Plotter calibration is ignored in AutoCAD.
- Position and target indicator color in 3DWALK can not be retained.
- Printable area adjustments are not working with modern plotters.
- Printer name is invalid for plotting after plot preview of Inventor drawing.
- QDIM command does not create dimensions on the layer of DIMLAYER.
- Quick Measure Area highlight displays incorrectly in custom UCS.
- Quick measure is exponentially slower in scaled up drawings.
- Quick measure is slow in drawings with XREFs.
- Quick measure is slow when measuring around objects that come from Inventor and contain text.
- Quick Measure performance is worse if the drawing contains a large block.
- Quick Measure rays display incorrectly when orbiting using Shift+Select.
- Quick trim incorrectly trims dashed lines in 3D visual styles.
- Raster Design Data Query palette messes up with specific drawings.
- Reloading block sync folder does not work when it contains extended characters.
- Save as PDF dialog displays incorrectly.
- Setting delobj as "1" causes the setting to disappear from the registry after quitting AutoCAD.
- Show detailed preview defaults setting is ignored when dropping a view onto a sheet.
- Slow and jerky zoom in active locked viewport with center mark objects.
- Solid hatch with transparency shows unexpected lines after DWFATTACH.
- Spaces are misplaced in Hebrew text with numbers on MTEXT and MLEADER.
- Spelling mistake in dialog - "occured".
- STEP file import scaled 10 times smaller.
- Strange behavior when saving R12 DXF on DA4A v3.
- Templates shouldn't use DWF plotters.
- The "DrawingAsBlockButtonInserted" is unstable when clicking the Drawing as Block button to insert a DWG.
- The "Select a Cloud Storage Folder" can't show with the fresh Autodesk account during the onboarding process.
- The dot arrowhead of MLEADER disappears when performing zoom using mouse.
- The help bubble of the Trim (adjust) command is obsolete.
- The left column in application menu is too small.
- The line type image on the line type control of the toolbar is not changed with the selection of an object on a different line type.
- The preview cannot be invoked if we use the RICOH new driver and change the paper size to A2, A3 or A4.
- The project cannot be compiled to fas files via the makelispapp command.
- TRIM does not honor boundaries in AutoCAD with QuickTrim mode.
- Unexpected line when viewing IDW file in viewer.
- Uniform Scale displayed incorrectly on a block which has been copied to favorites from the library tab.
- Unsupported objects are compared and not popping up warning dialog.
- Untranslated "by" in XREF bubble notification.
- Update the expanded tool tip for Extend to use quick extend by default.
- Viewport scale of locked viewport changes when cancelling the insert command in the middle of the command.
- Wblock cannot create blocks with dots in the name.
- When file extension of sheet set sample is created with capital letters, sheet set file is not found in Create Sheet Set dialog box.
- When layer 0 is frozen, no geometry displays during ELLIPSE creation during dragging for jigging.
- When registering a block into toolpalette, if there is an object with a thickness in the block, thickness will not be registered in the thumbnail.
- When the file is saved as an old version in a folder of OneDrive a backup file is not created.
- When two machines use the same mapped drive and sync the same folder, the 2nd machine will hang if it accessing the sync folder which is from library list.
- Will not zoom to the block after select from purge dialog "non-purgeable items".
- Wrong color when plotting with old CTB plot style in AutoCAD if non-AutoCAD PDF printer pc3 is used.
- Wrong formatting on PASTESPEC of Excel cells.
- XREF layers are not populated in layer manager after install FileLockingForBIM360.
- Xref performance issue when XLOADCTL=2.
- Zoom with wheel result is wrong in PAN command and 3D visual style.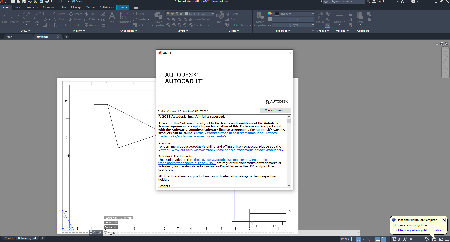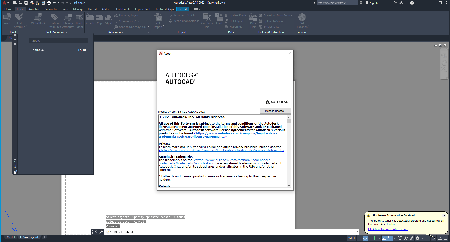 AutoCAD
including specialized toolsets offers CAD software that is trusted by millions, provides access to seven industry-specific toolsets with automations to speed work, includes the AutoCAD web and mobile apps to access the power of AutoCAD anytime, anywhere, and includes cutting-edge new features.
AutoCAD including specialized toolsets gives you access to industry-specific toolsets, such as Mechanical, Electrical, and Architecture, which help boost productivity by automating tasks and providing libraries containing hundreds of thousands of intelligent parts, symbols, and features.
The latest edition of AutoCAD offers several new features that streamline its use in today's digital, interconnected workflows and incorporate automation to expedite the design process. Several design upgrades to the program's user interface aim to improve the user experience.
Transforming how you work, new features like Trace and Share turn the review process on its head. You can collaborate with teams and colleagues digitally and securely with AutoCAD from anywhere. With the new Count feature, you can cut down on manual counting, saving time and improving accuracy with the automated counting of blocks and geometry.
Introducing AutoCAD 2022 | AutoCAD
Autodesk
helps people imagine, design and create a better world. Everyone—from design professionals, engineers and architects to digital artists, students and hobbyists—uses Autodesk software to unlock their creativity and solve important challenges.
Product:
Autodesk AutoCAD (LT)
Version:
2022 with Help & Templates *
Supported Architectures:
x64
Website Home Page :
www.autodesk.com
Language:
multilanguage
System Requirements:
PC *
Size:
15.1 Gb
AutoCAD_2022_English_Win_64bit_dlm.sfx.exe
AutoCAD 2022 Templates

AutoCAD_LT_2022_English_Win_64bit_dlm.sfx.exe
AutoCAD LT 2022 Templates

AutoCAD 2022 Product Help

AutoCAD LT 2022 Product Help

AutoCAD 2022 Language Packs

AutoCAD LT 2022 Language Packs
Please visit my blog
Added by 3% of the overall size of the archive of information for the restoration

No mirrors please