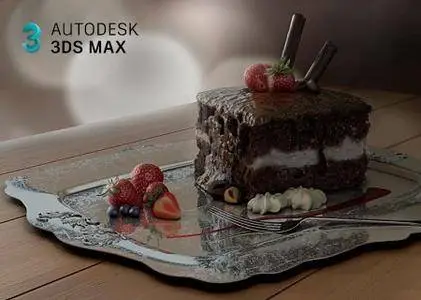 Autodesk 3ds Max 2018.3 Update | 231.7 mb
Autodesk Inc., a world leader in 3D design software for entertainment, natural resources, manufacturing, engineering, construction, and civil infrastructure, has released an update to 3ds Max 2018. This release helps deliver improved productivity so users can work more efficiently and creatively with modeling, animation, rendering and workflow updates.
Autodesk 3ds Max 2018.3 Update:
3ds Max Update 3 is all about you, the community: it includes one of our most highly user-requested features - fluid simulation. This new fluids system lets users create realistic liquid behaviors in 3ds Max. We've also included a full update to the MAXtoA plugin, which gives users additional rendering support for 3ds Max Fluids.
- 3ds Max Fluids
Creating fluids directly in 3ds Max has been the most requested feature for Max on the 3ds Max Ideas site. 3ds Max Fluids was designed to get you up and running fast by providing a familiar user experience. Simulate the physical properties of liquids like water, oil, honey, and lava as well as replicate the effect of gravity, collisions with objects, and disruptions by motion fields in order to achieve your desired result.
Fluids are multi-threaded to take advantage of multi-core processors, as background processing keeps you working in your scene without having to wait on the simulation to complete. This has the added benefit of allowing you to create variations to process at the same time.
- Motion Field
We've introduced a new Force object called the Motion Field Force, which can be used to affect fluids, particles, and deform meshes at the same time. Compared to legacy 3ds Max Forces which are all independent, Motion Field consolidates elements of turbulence, gravity, and drag to provide a simpler, more streamlined way to add a Force object. This is particularly helpful when used with Fluids, so you can easily create stunning water features using 3ds Max Fluids while using Motion Field to affect objects such as trees to sway in the wind in order to bring additional life to your photo-real environments.
-Updates MaxtoA plugin
Finally, the Arnold renderer plugin, MAXtoA, has been updated in this release to provide improved support for 3ds Max Fluids. Users can output .BIF files which can also be used within Autodesk Maya software.
What's Fixed
The following list describes issues fixed in this release. Note: Update 3 contains all previous Service Pack and Update fixes for 3ds Max 2018.
MAXX-38951 Users who installed both the 3ds Max Interactive DCC link and 3DConnexion's plugin bundle (package) were not able to use 3ds Max Interactive's DCC link.
MAXX-38886 Memory access violation on shutdown when using QStringLiteral resolved.
MAXX-38167 Users with 2 or more versions of an Autodesk App Store bundle (package) definition file may have experienced a crash when starting 3ds Max 2018 and not have been able to submit a Customer Error Report (CER). This issue could be activated by any plugin bundle from the Autodesk App Store, but users of 3ds Max Interactive DCC link seemed most affected. For more information, see DCC Link, 3ds Max Interactive Issues on the forums.
About Autodesk 3ds Max 2018.
This product helps users work more efficiently and creatively with improvements from customisable workspaces, to simplified workflows, to Smart Asset Packaging which give users the ability to create, share, and update portable assets that are flexible, connected, and react to changes in design data. Customisable Workspaces offer a more responsive, modern, and personalised user experience, and Blended Box Map gives users the ability to morph visible seams by blending as many as six materials applied to an object. Finally, version 1.0 of the MAXtoA plug-in is integrated into 3ds Max 2018, giving artists access to Arnold's latest features.
About Autodesk.
Autodesk helps people imagine, design and create a better world. Everyone—from design professionals, engineers and architects to digital artists, students and hobbyists—uses Autodesk software to unlock their creativity and solve important challenges.
Product:
Autodesk 3ds Max
Version:
2018.3 Update
Supported Architectures:
x64
Website Home Page :
www.autodesk.com
Language:
english
System Requirements:
PC
Supported Operating Systems:
Windows 7even SP1 / 8.x / 10
Software Prerequisites:
Autodesk 3ds Max 2018
Size:
231.7 mb
Autodesk 3ds Max 2018
Please visit my blog
Added by 3% of the overall size of the archive of information for the restoration

No mirrors please