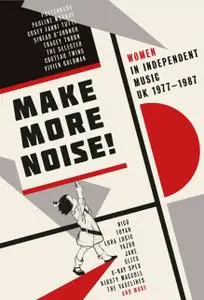 VA - Make More Noise! Women In Independent UK Music 1977 - 1987 (2020)
FLAC tracks | 04:44:33 | 1,8 Gb
Genre: Classic British Rock, Punk Rock, New Wave / Label: Cherry Red Records
Featuring ninety of the most remarkable female artists, all-girl bands and female-fronted groups to have recorded in the UK during the decade spanning 1977-1987, irrespective of genre and commercial success, "Make More Noise" proudly explores the breakthrough of countless pioneering women of the era. Of course, hugely successful female pop stars were nothing new in 1977, but this isn't their story. This is the story of the everyday artist. The jobbing, gigging, working musician. The independent spirt.