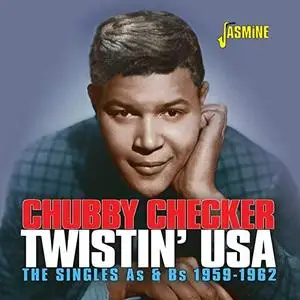 Chubby Checker - Twistin' USA (Singles As & Bs 1959-1962) (2020)
FLAC tracks | 01:12:32 | 276 Mb
Genre: Pop Rock, Rock and Roll / Label: Jasmine Records
Many artists have been called the King Of Rock 'n' Roll, but there has only ever been one 'King Of The Twist'. South Philadelphia's Ernest Evans twisted his way from plucking chickens for a living to international renown with a dance that he didn't invent, but that is so associated with Evans' stage persona of Chubby Checker that he might as well have done.In the years between R 'n' R and Merseybeat, Chubby was one of the biggest selling artists on the planet, with a dizzying assortment of Top 10 dance crazes including the Fly, the Pony and the Hucklebuck, always returning to the Twist for his biggest hits. He remains the only artist to have topped the US charts on two occasions with the same record - 'The Twist' - in the space of one year.This new Jasmine package brings you all of Chubby's US and UK As and Bs from 1959 to 1962 - his peak years as a chart maker.