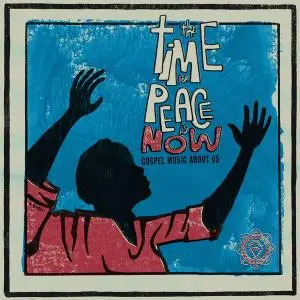 VA - The Time for Peace Is Now - Gospel Music About Us (2019)
FLAC tracks / MP3 320 kbps | 47:08 | 106 Mb / 233 Mb
Genre: R&B, Soul, Blues / Label: Luaka Bop
Let us just suppose, for a moment, that you are a person with a day job of some kind, let's say one like mine – I write books and am a university professor – or one like yours, whatever it might be. Butcher, baker, social worker, tire-regroover – or let us say you work in a bank, or robbing banks. Perhaps you even work in a church; maybe you're the janitor, or perhaps even the pastor of a church. It doesn't matter. What if one day you woke up with a message burning through you, like a piece of mental lightning, one that went beyond the brain, to electrify your senses, and pulse in your limbs. Perhaps it felt as though this electrical message ran straight from your ears and your throat, so that you found yourself humming with it, subvocalizing. As though this electrified message wanted to come out of you and find its way into the world.