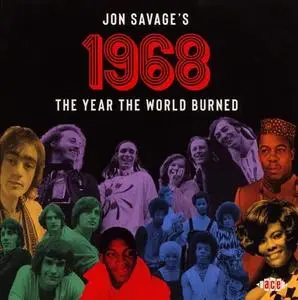 VA - Jon Savage's 1968 The Year the World Burned (2019)
FLAC tracks +cue+log+scans | 2:24:20 | 665 Mb
Genre: Pop, Rock, Soul, Funk / Label: Ace Records
50 years ago, America was in turmoil. An ever-increasing public awareness of both the vast brutality and absolute futility of the Vietnam War stretched itself like a cinematic backdrop across all that was happening on home soil, with peace protests turning to riots, and riots to assassinations. In Europe, France was forever changed by nationwide general strikes and the May Paris student riots. The UK was in social conflict, playing uncomfortable host to Enoch Powell's Rivers of Blood speech whilst younger generations campaigned for greater moral enlightenment. The bubble of hope had been burst worldwide and change was coming at a disturbing cost.