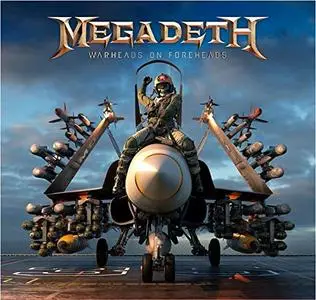 Megadeth - Warheads On Foreheads (2019)
WEB FLAC (Tracks) 1,2 GB | Cover | 02:46:33 minutes | MP3 320Kbps | 393 MB
Heavy Metal, Trash Metal | Label: Capitol
2018 marked the 35th anniversary for Megadeth, one of the most influential powerhouses in thrash metal. All year long the band celebrated with various events, culminating in Warheads on Foreheads - with Dave Mustaine personally A&R'ing a new anthology honoring his legacy - 35 tracks for 35 years, on 3CD, Digital and 4LP. For the first time, a Megadeth anthology includes tracks from The System Has Failed, United Abominations, Endgame, Th1rt3en, Super Collider and the Grammy award winning Dystopia. 'Warheads on foreheads' is a military term expressed when bombing missions are underway.