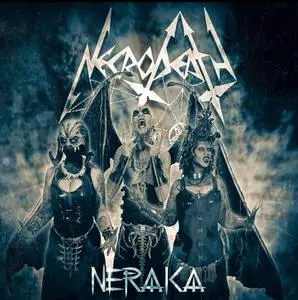 Necrodeath - Neraka (2020) (EP)
Italy | MP3 CBR 320 Kbps | 41 MB
Black/Death/Thrash Metal | Label : Black Tears of Death
Necrodeath issued five-song EP Neraka on April 2nd, 2020 through Black Tears Records. The outing comprises of three new Necrodeath tracks along with a live recording of 'Flame Of Malignance' and a cover rendition of the Dead Kennedys song 'California Uber Alles'. Neraka was recorded, mixed and mastered at MusicArt Studio in Rapallo, Italy.