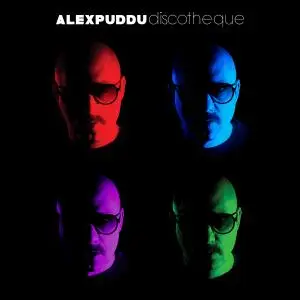 Alex Puddu - Discotheque (2020)
WEB FLAC (tracks) - 313 MB | Tracks: 11 | 45:28 min
Style: Funk, Soul, Disco | Label: Schema Easy Series
Multi-instrumentalist and composer Alex Puddu is coming back with his brand new album "Discotheque". Recorded between Copenhagen (at Panalama and Sexy Lady Studios) and New York (Soundwork Recording Studios), it consists of a strong set of soulful and melodic tracks with a tight production that brings you back to the late '70s and early '80s jazz-funk and boogie music scene. The album opens up with three singles in a row: "You Are My Fire", "Be My Lover" and the UK radio station airplay hit "Don't Hold Back", all of them co-written with and featuring Gene Robinson Jr., lead vocalist of the legendary Philadelphia R&B/funk band Breakwater.