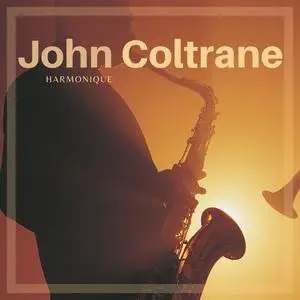 John Coltrane - Harmonique (2021)
FLAC tracks | 4:43:12 | 1,8 Gb
Genre: Jazz / Label: The Blue Mile Records
If only mention the name of John Coltrane and you provoke a whole world of fantasies and feelings, even to the most recalcitrant and indifferent. Coltrane, whom some consider a God of music and improvisation, inspires the deepest respect for an uncompromising work, marked by a deep search for spirituality. He was, after Charlie Parker in the 1940s and 1950s, considered the most revolutionary and influential saxophonist in jazz history, leader of the avant-garde movement in the 1960s, and one of the most important artists in music of the second half of the 20th century. John Coltrane has always sought to surpass himself on all levels: technical, exploring new modes of expression, seeking new sounds, new timbres and new ways to extend the tessitura and dynamics of his instrument.