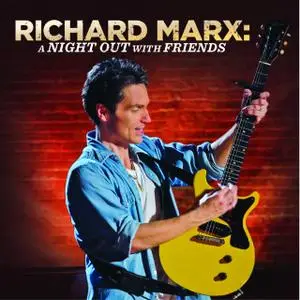 Richard Marx - A Night Out With Friends (2012)
WEB | FLAC (tracks) - 433 MB | MP3 (CBR 320 kbps) - 145 MB | 56:00
Genre: Soft Rock, Pop Rock | Label: Fontana Distribution
Also broadcast on PBS' Front Row Center, Richard Marx does indeed spend A Night Out with Friends on this DVD/CD live package. Those friends include Hugh Jackman, JC Chasez, Matt Scannell, and Sara Niemietz, all additions to a Marx revue that alternates from intimate, stripped-down reinventions to full-blown, flashy arrangements. Every element from the patter to the ease with expanding his band suggests a savvy showbiz pro – and Marx's charm does indeed carry him through whatever rough patches he may encounter during this set. It's much lengthier on DVD than on CD – 21 tracks vs. 12 – but for the die-hard Marxist, this is an entertaining night out…or night in, as the case may be.