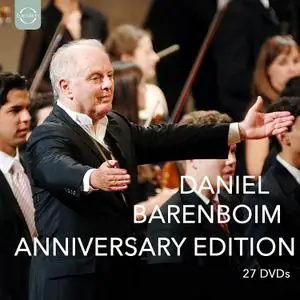 Daniel Barenboim Anniversary Edition - Mozart: Piano Sonatas Nos. 7-13 (2017/1988-90)
NTSC 4:3 (720x480) | (LinearPCM, 2 ch) | 6.26 Gb (DVD9) | 137 min
Classical | EuroArts
The Grammy award-winning pianist Daniel Barenboim, long known for his Mozart interpretations, turns his attention to Mozart's piano sonatas, a body of work that, while forming the core of the pianist's repertory, is not often heard in the concert hall. These sonatas showcase Mozart's genius for the small-scale, and truly shine in Barenboim's masterful rendering.