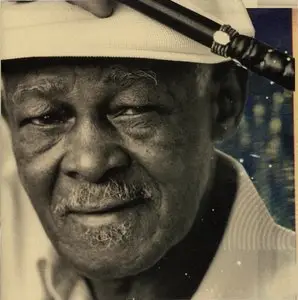 Ibrahim Ferrer - Mi Sueno (2007)
EAC 0.95b3 | FLAC tracks level 8 | Cue+Log+M3U | Full Scans 300dpi | 317MB + 5% Recovery
MP3 CBR 320 Kbps | 106MB + 5% Recovery
Genre: Cuban Jazz, Bolero, Musica Cubana
The success of the Buena Vista Social Club series gave Cuban singer Ibrahim Ferrer the chance to finally begin his dream project in 2005, the recording of an entire album of bolero pieces, the musical form Ferrer loved above all others. Unfortunately the 78-year-old singer died in August of that year while sessions for the project were still underway, and that Mi Sueсo (My Dream) exists at all is in itself a small miracle. Ferrer left behind high-quality vocal demos of the boleros he still intended to record for the album, but these tapes were apparently misplaced and Ferrer's dream seemed destined to go unfulfilled. The demos were eventually recovered, and Mi Sueсo has finally seen the light of day. It is the perfect goodbye from Ferrer, a fitting and beautiful last testament that spotlights his easy and smoky vocals over subtle, non-intrusive arrangements generally featuring pianist Roberto Fonseca, guitarist Manuel Galbon, and bassist Cachito Lopez.