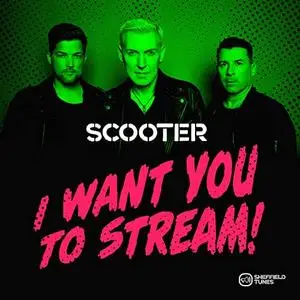 Scooter - I Want You to Stream! (Live) (2020)
FLAC tracks | 1:04:36 | 460 Mb
Genre: Dance / Label: Sheffield Tunes
While the world is slowly shutting down and governments are urging people #StayHome and practice social distancing in order to contain the spread of COVID-19, commonly referred to as the Coronavirus, more and more artists are jumping on-board with streaming performances right into your living room, and German techno/hardcore legends Scooter are one of them. On Friday the trio streamed a massive performance right into the living room to urge people, practice social distancing with the tagline 'I WANT YOU TO STREAM !!!'.