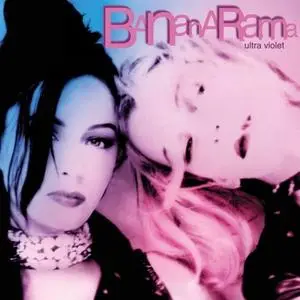 Bananarama - Ultra Violet (2020)
FLAC tracks | 48:02 | 334 Mb
Genre: Pop, Dance / Label: In Synk
Bananarama's final album, 1996's ULTRA VIOLET, was recorded by the duo of Sarah Dallin and Keren Woodward. Original member Siobhan Fahey left in 1988 to form the more experimental duo Shakespear's Sister. Her replacement, Jacqui O'Sullivan, didn't quite fit in with the pair and left after 1991's POP LIFE and a handful of singles. Interestingly, ULTRA VIOLENT sounds more like POP LIFE than it does Bananarama's better-known '80s hits. Producer Gary Miller, who co-wrote all of the songs with Woodward and Dallin, gives the album a decidedly '90s dance-pop edge, substituting hip-hop influences for Hi-NRG disco beats. Dallin and Woodward sing in their usual unison style. When they are overdubbed to make up for the missing third voice, as on the single "Every Shade of Blue," they sound like a two-woman Spice Girls. This is not a bad thing.