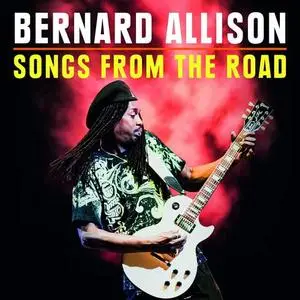 Bernard Allison - Songs from the Road (2020)
FLAC tracks | 01:16:02 | 493 Mb
Genre: Blues Rock / Label: Ruf Records GmbH
Bernard Allison was born in Chicago, Illinois, United States. His father, Luther Allison, was a Chicago blues musician. Allison moved back and forth between Illinois and Florida, but remained close to his father's music whether with him or not, listening to his father's albums when they were apart. He accompanied his father to blues festivals in the early 1970s. There he was introduced to Muddy Waters, Hound Dog Taylor and Albert King, amongst others.Allison taught himself to play in Florida while his father was touring internationally and displayed his early skills to his father when he was 12. His father brought him a Stratocaster guitar but required him to remain in school, although he did allow his son to join him on stage at the age of 18 at the 1983 Chicago Blues Festival. A week after his graduation from high school, he was invited to join Koko Taylor's touring band. During that time, he furthered his skills under the tutelage of Johnny Winter, whom he had met when younger, and Stevie Ray Vaughan whom he met in the first year of his career.