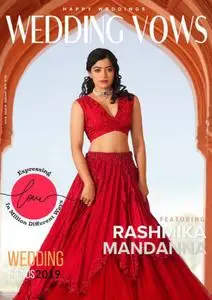 Wedding Vows - February/March 2019
English | 124 pages | True PDF | 34.1 MB
Taramati Baradari is an interesting place for this shoot, wouldn't you agree? Oh yeah definitely. This monument has been a symbol of independence of women in the bygone era and today stands between at the meeting point of the old and the new city, which in itself speaks a lot. And it's breathtakingly beautiful of course.