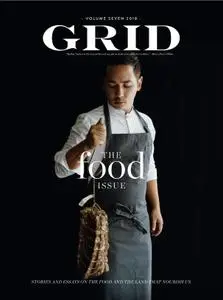 GRID - October 2018
English | 156 pages | True PDF | 43.9 MB
DOWN TO EARTH Nicolo Aberasturi schools us on regenerative agriculture and how we can grow our own food indoors.
SPIRITUAL SUSTENANCE Adrienne Dy heeds an expert's botanical wisdom and explores the seamy underbelly of Quiapo's alternative medicine market.
OF GODS & OF MEN Michelle Ayuyao travels to the Banaue Rice Terraces to explore the complex history of heirloom rice in the Philippines.