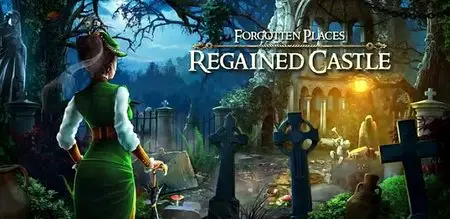 Regained Castle v1.0.2 APK | 430Mb (APK+OBB)
The game action takes place in the early 20th century. Jane is a young woman who lost her parents in a tragic accident when she was a child. She receives a letter from her guardian, Sir Charles Willmore, who lives in an ancient ancestral castle. Upon opening the envelope, she finds an empty sheet inside on which the message "You're next!" magically appears. Jane hurriedly gathers her belongings and heads to Sir Charles to ask for an explanation. However, she doesn't yet know that she's hurrying straight into the trap prepared for her.
Follow the trails, uncover secrets and clues from hidden object scenes, and solve various mini-games and puzzles on your quest to break the curse of the Willmore clan!
Features:
You will visit 54 unique game scenes on your way to solving the quest
Uncover the secrets of the castle by exploring over 42 locations
Discover amazing 15 Hidden Object scenes
Challenge yourself in 21 mini-games and 14 puzzles
Your achievements will be rewarded with prizes, bonuses and pleasant surprises
What's in this version :
(Updated : Dec 22, 2015)
Small bug fixes and improvements
Required Android O/S :
2.3+
Screenshots :