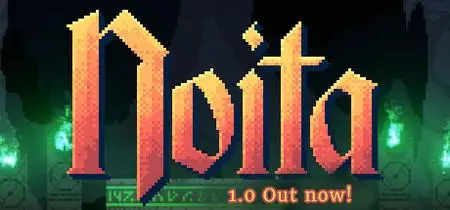 Noita (2020)
PC Game | Developer: Nolla Games | Publisher: Nolla Games | 4.8 GB
Languages: English,French,German,Spanish,Japanese,Korean,Portuguese,Russian,Simplified Chinese,Italian,Polish
Genre: Action, Adventure, Indie, RPG | Release Date: 16 Oct, 2020
Noita is a magical action roguelite set in a world where every pixel is physically simulated. Fight, explore, melt, burn, freeze and evaporate your way through the procedurally generated world using spells you've created yourself. Explore a variety of environments ranging from coal mines to freezing wastelands while delving deeper in search for unknown mysteries.