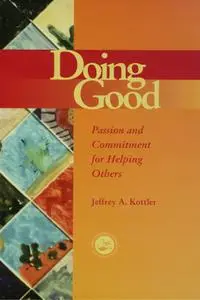 Doing Good: Passion and Commitment for Helping Others by Jeffrey A. Kottler
English | August 21st, 2013 | ISBN: 1560328878, 1138136271 | 140 pages | EPUB | 1.17 MB
This text is intended to inspire people to make a difference in their work. Told through the experiences of those who "do good" as a vocation, it reflects the realities of helping others through those who are successful and flourishing in their work. Focused on helping beginners to feel good about their commitment to service, it is thus appropriate as a text in both under-graduate and graduate courses in counselling, human services, social work, education, and similar survey courses. It is also of use to both professionals and those involved in volunteer helping efforts.