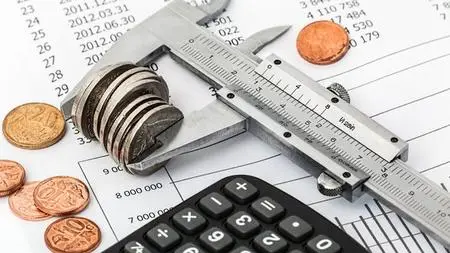 Accounts Receivable in SAP
Video: .mp4 (1280x720, 30 fps(r)) | Audio: aac, 44100 Hz, 2ch | Size: 1.92 GB
Genre: eLearning Video | Duration: 4.5 hour | Language: English
Learn SAP Accounts Receivable in this step-by-step course. Become SAP FICO Consultant today and apply for SAP FICO jobs.
What you'll learn
End-to-end functionality, concepts, configuration & implementation of Accounts Receivable in SAP
Become an SAP FI Consultant and prepare for SAP Accounts Receivable jobs
What is SAP Accounts Receivable?
Creation of customer account groups
Creation of number ranges for customer master records
Assignment of number ranges for customer account groups
Creation of tolerance group for customers
Creation of customer master (display/change/block/unblock of vendor master)
Posting of customer transactions (sales invoice posting, payment posting, debit memo)
Display customer balances and G/L Balances
Configuration Settings for advance payment from customers (down payment)
Configuration settings for terms of payment to customers
Configuration of settings for Dunning
Generating the dunning letters
Defining correspondence and party statement of accounts
Posting of sales returns
Bills of Exchange
Requirements
Enthusiasm and determination to make your mark on the world!
Description
Accounts Receivable in SAP FI records and manages accounting data of all customers. It is also an integral part of sales management. All postings in Accounts Receivable are recorded directly in the General Ledger. Different G/L accounts are updated depending on the transaction involved (for example, receivables, down payments, and bills of exchange). The system contains a range of tools that you can use to monitor open items such as account analyses, alarm reports, due date lists, and a flexible dunning program. The correspondence linked to these tools can be individually formulated to suit your requirements. This is also the case for payment notices, balance confirmations, account statements, and interest calculations. Incoming payments can be assigned to due receivables using user-friendly screen functions or by electronic means such as EDI.
There are are a range of tools available for documenting the transactions that occur in Accounts Receivable viz. balance lists, journals, balance audit trails, and other standard reports. When drawing up financial statements, the items in foreign currency are revalued, customers who are also vendors are listed, and the balances on the accounts are sorted by their remaining life.
Accounts Receivable provides the data required for effective credit management as well as important information for the optimization of liquidity planning. It integrates well with other SAP modules such as SAP SD.
With the cloud based Accounts Receivable component (SAP S/4HANA Finance) you can boost cash flow and payment visibility, cut costs, and improve vendor relations, pricing, and payment terms by gaining tighter control over invoice management processes. By monitoring receivables and payments in real time, S/4HANA Accounts Receivable helps you rapidly respond to fluctuating market dynamics, identify risky accounts, and improve financial health.
Uplatz provides this comprehensive course on Accounts Receivable in SAP. You will learn each and every feature, functionality, configuration, and usage of SAP Accounts Receivable sub-module in this comprehensive SAP Accounts Receivable training with real-world scenarios and practical examples. Uplatz's SAP Accounts Receivable course is an extensive and step-by-step course from beginners to advanced level.
At the end of the SAP Accounts Receivable training, you will have knowledge of these high-level topics:
Learn how accounts receivable business processes are run in FI
Perform your routine tasks: customer invoices, down payments, and more
Reset, reverse, change, and display key FI-AR documents
Accounts Receivable in SAP course curriculum
Creation of customer account groups
Creation of number ranges for customer master records
Assignment of number ranges for customer account groups
Creation of tolerance group for customers
Creation of customer master (display/change/block/unblock of vendor master)
Posting of customer transactions (sales invoice posting, payment posting, debit memo)
Display customer balances and G/L Balances
Configuration Settings for advance payment from customers (down payment)
Configuration settings for terms of payment to customers
Configuration of settings for dunning
Generating the dunning letters
Defining correspondence and party statement of accounts
Bills of exchange
Posting of sales returns
Who this course is for:
SAP FICO Consultants / Managers / End Users
Anyone aspiring to become SAP FICO Consultant or Manager
SAP & ERP Professionals
Business Analysts & Consultants
Financial Analysts & Consultants
Project Managers & Supervisors
Accountants & CAs (Chartered Accountants)
Anyone aspiring for a career in SAP