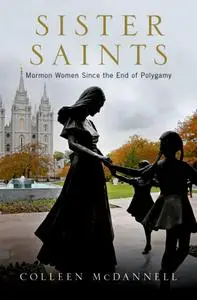 Sister Saints: Mormon Women since the End of Polygamy by Colleen McDannell
English | September 17th, 2019 | ISBN: 0190221313 | 312 pages | EPUB | 1.19 MB
The specter of polygamy haunts Mormonism. More than a century after the practice was banned, it casts a long shadow that obscures people's perceptions of the lives of today's Latter-day Saint women. Many still see them as second-class citizens, oppressed by the church and their husbands, and forced to stay home and take care of their many children.