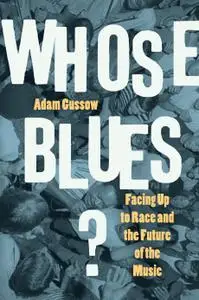 Whose Blues?: Facing Up to Race and the Future of the Music by Adam Gussow
English | October 19th, 2020 | ISBN: 1469660369 | 332 pages | True PDF | 13.66 MB
Mamie Smith's pathbreaking 1920 recording of "Crazy Blues" set the pop music world on fire, inaugurating a new African American market for "race records." Not long after, such records also brought black blues performance to an expanding international audience. A century later, the mainstream blues world has transformed into a multicultural and transnational melting pot, taking the music far beyond the black southern world of its origins. But not everybody is happy about that. If there's "No black. No white. Just the blues," as one familiar meme suggests, why do some blues people hear such pronouncements as an aggressive attempt at cultural appropriation and an erasure of traumatic histories that lie deep in the heart of the music? Then again, if "blues is black music," as some performers and critics insist, what should we make of the vibrant global blues scene, with its all-comers mix of nationalities and ethnicities?