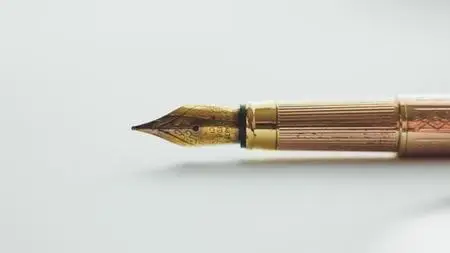 Fiction Writing: Step-by-Step (Creative Writing Set)
.MP4 | Video: 1280x720, 30 fps(r) | Audio: AAC, 48000 Hz, 2ch | 7.68 GB
Duration: 7.5 hours | Genre: eLearning | Language: English
Write Fiction with Ease. Writing Fiction for Beginners: Start Your Step-by-Step Creative Fiction Writing Course Today!
What you'll learn
6 Fiction Writing Courses in 1!
COURSE 1: How to Write a Novel
COURSE 2: How to Write a Screenplay
COURSE 3: Outlining
COURSE 4: Story Structure
COURSE 5: Plotting
COURSE 6: Character Developent
Writing Fiction Was Never Easier Thanks to This Collection of 7.5 Hours On-Demand Video Lessons, Enroll Now!
Requirements
All you need for "Fiction Writing: Step-by-Step" is a desire to write great fiction!
Description
- Fiction Writing Course 1: How to Write a Novel
Struggling as an Author?
Do you have an amazing story in mind, but you can't get it down on paper? You've got the idea and the characters but soon run out of steam? Perhaps you are a beginner and need help putting it all together. Whatever your reason, this course helps to unlock the secrets of novel writing in simple-to-follow ways that will bring significant results fast.
What You'll Learn:
THE OUTLINE – How to refine major schemes & subplots that make sense to the reader & also your protagonist.
THE SETTING – The art of crafting a sense of place & how to work with multiple locations & time-periods.
POINT OF VIEW – Helping you to form the best character perspectives for your story.
CHARACTERS – The best way to choose your central character to drive the story forward & one in whom your audience will discover a gripping read.
CONFLICT – How & when to use struggle to keep the reader engaged.
ADDITIONAL TIPS – A final section that motivates the author to think differently to engage emotion & lose the reader in the heart of the story. Marsh helps an author to think outside of the box when faced with over-used clichés, and to deal with the pressures of deadlines and expectations.
- Fiction Writing Course 2: How to Write a Screenplay
Behind-the-Scenes Secrets to Publishing Screenplays
Whether you've got a completed script, or need help off the starting-blocks, getting a Screenplay formatted correctly to catch the eye of producers is no easy task. A little, professional advice goes a long way, and How to Write a Screenplay delivers large, for those with big screen aspirations!
What You'll Learn:
Physical Formatting
Screenplay Formats
Action Elements
Writing Dialogue
Parenthetical Information
Transition Elements
Types of Drama & How to Format for Them
Number of Pages Expected for Each Act
Narrative Structure
Example formatting for Multicamera Sitcoms
Top 5 Tips for Writing Stronger Characters
Creating a Rough Draft
Editing a Screenplay
Expert Tips for Success
- Fiction Writing Course 3: Outlining
Is Your Story Losing the Plot?
Sometimes we can be too close to a story to see clearly. If you find that you begin to change the plot midway, or struggle to think of one at all, this course deals specifically with keeping you on track to create compelling plot outlines your readers will love.
What You'll Learn:
THE BASICS OF MAKING AN OUTLINE – considers the flow of ideas, how to present characters effectively against a developing storyline, and the way to refine major schemes & subplots that drive the story forward.
FICTION OUTLINE – practical methods that inspire ideas in different ways, to help the sequencing of events unfold in a story & keep sight of the key points.
NON-FICTION OUTLINE – four methods to arrange facts & research in a way that will not leave any gaps in the reader's understanding.
BEST PRACTICES – tips to get to know your characters and story more deeply so that your reader will be fully-absorbed in the novel. Marsh describes ways of bringing in flexibility and simplicity to your outline.
- Fiction Writing Course 4: Story Structure
Shape Your Story Like a Pro
If you have a phenomenal story to tell but find you can't quite make it flow or form in a natural, yet moving way, Story Structure will transform your approach to writing and make your novel or screenplay a compelling and addictive read.
Crammed full of tricks and tips to help both beginner and advanced authors complete their books in an enticing way.
What You'll Learn:
Purpose of Story Structure
The Essentials of Building a Structure - 9 Step Process
Developing Your Story
Creating Suspense
Tips from Experienced Authors
- Fiction Writing Course 5: Plotting
Your 'Why' for Writing, Will Also Be Their 'Why' for Reading
Are you struggling to take your story to the next level? Would you like to know the best ways to create intrigue and have your readers rave about your book? Plotting is a step-by-step guide that takes you through the process of developing compelling plots from beginning to end.
With tips and tricks taken straight from professional writers, the novelist will learn how to use plotlines for maximum effect, while retaining creative freedom.
What You'll Learn:
Developing Compelling Plots from Beginning to End
Building Your Plot - 8 Steps to Conflict Resolution
How to Use Plotlines for Maximum Effect
A Basic Plot Outline
Bringing Your Plot to Life
Best Plot Building Advice
Making Conflict Real
- Fiction Writing Course 6: Character Development
Need to Breathe Life into Your Characters?
You may have a great story but if your characters are flat and uninteresting your readers will find your story dull. If your lead protagonist isn't generating empathy, then no one cares what happens to them. Character Development covers every aspect of character building; from developing charismatic and believable people, to making sure they work holistically to drive the narrative forward in realistic ways.
What You'll Learn:
The Main 12 Character Types
176 Questions to Consider While Creating Characters
Every Aspect of Character Building
How Characters are Presented & Revealed
How to Bring Your Character to Life
Creating Expression
What Makes a Character Great
You have made an excellent decision by choosing to learn more about writing fiction. So, don't delay it any longer. Take this opportunity and Enroll Now!
Who this course is for:
"Fiction Writing: Step-by-Step" is open to all aspiring fiction writers.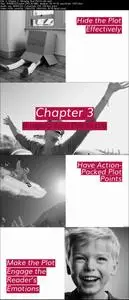 Bookmark My Blog & Visit it Daily for More Video Tutorial