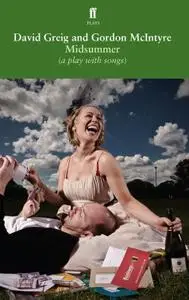 Midsummer: A Play with Songs by David Greig
English | September 16th, 2010 | ISBN: 057125361X | 96 pages | EPUB | 2.96 MB
Midsummer's weekend in Edinburgh. It's raining. Bob's a failing car salesman on the fringes of the city's underworld. Helena's a high-powered divorce lawyer with a taste for other people's husbands. She's totally out of his league; he's not her type at all. They absolutely should not sleep together. Which is, of course, why they do.