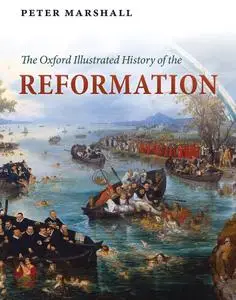 The Oxford Illustrated History of the Reformation (Oxford Illustrated History) by Peter Marshall
English | September 13th, 2017 | ISBN: 0199595496, 0199595488 | 320 pages | EPUB | 19.37 MB
The Reformation was a seismic event in history, whose consequences are still working themselves out in Europe and across the world. The protests against the marketing of indulgences staged by the German monk Martin Luther in 1517 belonged to a long-standing pattern of calls for internal reform and renewal in the Christian Church. But they rapidly took a radical and unexpected turn, engulfing first Germany and then Europe as a whole in furious arguments about how God's will was to be "saved".