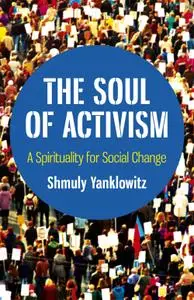 The Soul of Activism: A Spirituality for Social Change by Shmuly Yanklowitz
English | November 29th, 2019 | ISBN: 1789040604 | 128 pages | EPUB | 0.64 MB
In The Soul of Activism, author and activist Rabbi Shmuly Yanklowitz, gives a unique re-examination of the power of interfaith spirituality to fuel the fires of progressive activism. 'Religion' in the public sphere has been claimed by far-right ideologues while progressives, turned off by the hypocrisy of the religious influence on contemporary policy, have lost out on the experience of religious community. As a result, progressives are losing control of political discourse because they neither grasp nor trust the universal and invigorating language and practice of religion when expressed productively for social justice. Progressive activists must find these missing spiritual tools, cultivate compassion, and lead affirmative change in their communities.