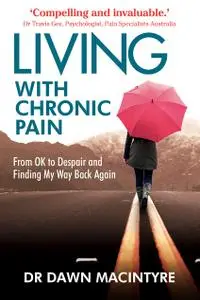 Living with Chronic Pain: From OK to Despair and Finding My Way Back Again by Dawn Macintyre
English | August 5th, 2020 | ISBN: 1922387207 | 260 pages | EPUB | 3.27 MB
One in five people live with chronic pain and most feel misunderstood and unsupported. Dr Dawn Macintyre is one of those people. In Living with Chronic Pain, Dawn shares her journey from living a full life to a life so diminished, full of pain, shame and exhaustion that she was desperate enough to want to take her own life.