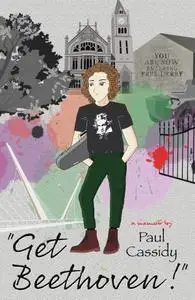 "Get Beethoven!" by Paul Cassidy
English | February 23rd, 2020 | ISBN: 183859342X | 226 pages | EPUB | 3.49 MB
A comic book character is born, the youngest of sixteen, into a war torn country. Facing extreme brutality at school and on the streets, not to mention the oppression of the Catholic Church, he finds music. Armed with a violin and a burning passion, he escapes the madness and sets off to pursue his dreams.