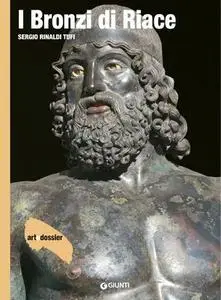 Sergio Rinaldi Tufi - I Bronzi di Riace. Ediz. illustrata (2014)
Italiano | 2014 | 52 pages | ISBN: N/A | PDF | 16.6 MB
Un dossier dedicato ai Bronzi di Riace. In sommario: Un inizio avventuroso; La Grecia e l'arte greca nel V secolo a.C.; Atene culla della civiltà classica: grandezza e contraddizioni; I Bronzi di Riace: opere diverse, programma comune?; Olimpia, Argo e Tebe, Tideo e Anfiarao; Statue di bronzo: tecniche di fusione e problemi di conservazione, elementi di rischio e idee inopportune. Come tutte le monografie della collana Dossier d'art, una pubblicazione agile, ricca di belle riproduzioni a colori, completa di un utile quadro cronologico e di una ricca bibliografia.
Per scaricare Altri LIBRI in ITALIANO CLICCA QUI
>>> Visit My Blog Here <<<
If you like this release please support Developer / Publisher and BUY it.
If you'll find that my links are dead please let me know through the Private Messages.
Please DO NOT MIRROR