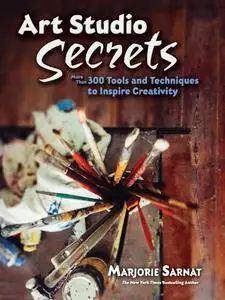 Art Studio Secrets: More Than 300 Tools and Techniques to Inspire Creativity (Dover Art Instruction) by Marjorie Sarnat
English | December 19th, 2018 | ISBN: 0486826724 | 192 pages | EPUB | 22.73 MB
Award-winning illustrator and painter Marjorie Sarnat presents an outstanding refresher course in creative thinking, suitable for artists of every level. In this guide, she shares the tips and techniques she's discovered in the course of her personal experiences and explorations. These 300 quick, easily grasped text passages detail methods for adding inspiration and innovation to your creative process. The new, hands-on approaches to materials, painting surfaces, and texture applications can help you find a fresh angle for your style or break through a creative block.