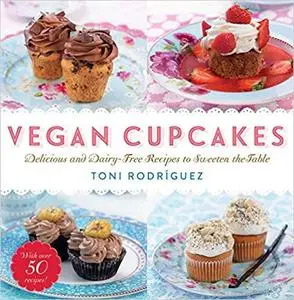 Vegan Cupcakes: Delicious and Dairy-Free Recipes to Sweeten the Table by Toni Rodríguez
ISBN: 1634503457 | 128 pages | PDF | November 17, 2015 | English | 5.36 Mb
Cupcakes are in high demand. They are no longer extravagances, but are present in our daily lives. The only problem is that bakeries offering these desserts don't usually offer a vegan selection.
This cookbook fixes this issue by offering more than fifty vegan recipes to make at home. Some are simple while others are more elaborate, but all will satisfy even the toughest palates.
Toni Rodrнguez's recipes will surprise our guests, as the desserts' flavor and color are equally attractive. The following are just some of the cupcake flavors included in this book:
• Chocolate and banana
• Ice latte with caramel
• Piсa colada
• Strawberries and cream
• Red velvet
• Fig and raspberry
• Ferrero Rocher
• And dozens more!
Feel Free to contact me for book requests, informations or feedbacks.
Without You And Your Support We Can't Continue
Thanks For Buying Premium From My Links For Support