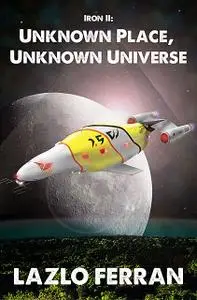 «Unknown Place, Unknown Universe» by Lazlo Ferran
English | EPUB | 0.4 MB
Three rookie space cadets crash on an unknown planet!
Stone, son of war hero Jake Nanden, crash-lands on an unknown planet in an unknown star system with jackal-headed aliens hard on his tail after falling through a worm-hole.
Meanwhile, two rebel Ischian scientists battle against an Imperial Empire, which is stretching out its grasp toward Earth.
Will Jake and his companions escape in time to save Earth from inevitable doom?
If you like Stephen Baxter, Arthur C. Clarke or Greg Bear you will just have to read this breath-taking part two of the epic Iron Series.
Volume III in the Iron Series: Worlds Like Dust will be published in 2014