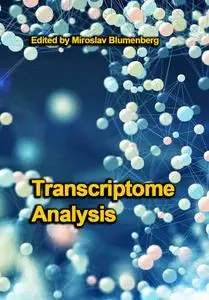 "Transcriptome Analysis" ed. by Miroslav Blumenberg
ITExLi | 2019 | ISBN: 1789843286 9781789843286 1789843278 9781789843279 1789852633 9781789852639 | 84 pages | PDF | 9 MB
In this volume authors discuss the role of long RNA sequences in transcriptome analysis; describes the next-generation single-cell sequencing technology developed by his team; presents transcriptome analysis applied to rice under various environmental factors; addresses the reproductive systems of flowering plants and compares codon usage in conifers.
Transcriptome analysis is the study of the transcriptome, of the complete set of RNA transcripts that are produced under specific circumstances, using high-throughput methods. Transcription profiling, which follows total changes in the behavior of a cell, is used throughout diverse areas of biomedical research, including diagnosis of disease, biomarker discovery, risk assessment of new drugs or environmental chemicals, etc. Transcriptome analysis is most commonly used to compare specific pairs of samples, for example, tumor tissue versus its healthy counterpart.
Contents
1.Introductory Chapter: Transcriptome Analysis
2.Single-Cell Transcriptome Analysis in Tumor Tissues
3.Transcriptome Atlas by Long-Read RNA Sequencing: Contribution to a Reference Transcriptome
4.Plant Comparative Transcriptomics Reveals Functional Mechanisms and Gene Regulatory Networks Involved in Anther Development and Male Sterility
5.Transcriptome Analysis for Abiotic Stresses in Rice (Oryza sativa L.)
6.Revealing the Symmetry of Conifer Transcriptomes through Triplet Statistics
1st true PDF with TOC BookMarkLinks