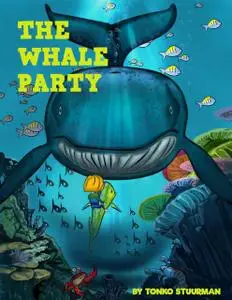 «The Whale Party» by Tonko Stuurman
English | EPUB | 1.1 MB
An adventure story for 7–9 year olds of a small girl who loves sea creatures. She is invited to a secret whale party in return for saving a beautiful, magic fish. She sets off on the back of the fish (after being cloaked in a scale suit and go faster fish oils) and along the way meets many sea creatures. They all go to the party where she meets Old Blue, the king of the whales and many others and is delighted by a special whale feast! She watches the fantastic growing spectacle of the magic fish in an underwater cave complete with dazzling lights, and strange but beautiful images of underwater things. Finally, she is returned home safely where she finds an unexpected souvenir of her adventures.