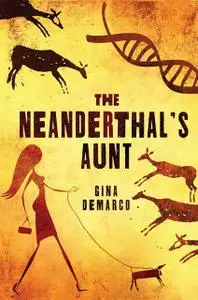 «The Neanderthal's Aunt» by Gina DeMarco
English | EPUB | 0.4 MB
Sara Nicoletta, a level-headed biologist, is about to become the aunt of a Neanderthal baby.
Or so her sister Liz says. A company named Barlas Labs claims that it can recreate the long-extinct species from its DNA sequence. Liz, a yoga-loving socialite, has signed up to be their first customer.
Sara believes that this is too ridiculous to be possible. But soon the project is encompassing her whole life, compromising her privacy and threatening her reputation as a serious researcher. And she finds herself coming head to head with Theo Barlas himself, the enigmatic founder of Barlas labs.
Written by a scientist, THE NEANDERTHAL'S AUNT combines cutting edge biology with an incorrigible dog, intermittent veganism, and a little light bondage to tell the touching story of two sisters who become fundamentally divided on the question of what it means to be human.
PRAISE FOR THE NEANDERTHAL'S AUNT
"If Bridget Jones were a scientist, this would be her diary." Amy Rogers, author of Petroplague
"A dazzling, witty, and moving debut made all the more compelling by the fact that Gina DeMarco knows her science cold. Head, heart, and sci-fi gold." Linda Erin Keenan, author of Suburgatory
"I read this one out loud to whoever would listen, and had to stifle laughter when I read into the wee hours. Even if I didn't love Neanderthals, genetics, anthropology and mad scientists, I would love this book." Carol Kean, Perihelion SF Magazine