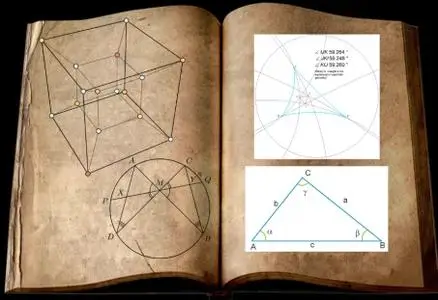 Revised Modern Euclidean Geometry with Quantized Angle, Irrational number values, and Triangle Integration Theory by Archimedes Plutonium
English | November 15, 2020 | ISBN: N/A | ASIN: B08NMZ34LK | 78 pages | EPUB | 0.21 Mb
This is AP's first book in math research series. The book came about from research into the parallelepiped for which a quantized angle was required. It quickly escalated into a theorem that Old Math never had– all triangles require at least one of its 6 parts = 3 sides + 3 angles, be a irrational number valued part. That caused me to hunt for a proof. And the spectacular fallout of all this research ends up explaining why physics has atomic spectral lines and white light is broken into a rainbow of colors. Further, this research forces us to revise all of Old Math Geometry to include not only quantized space but the quantized angle.
Feel Free to contact me for book requests, informations or feedbacks.
Without You And Your Support We Can't Continue
Thanks For Buying Premium From My Links For Support