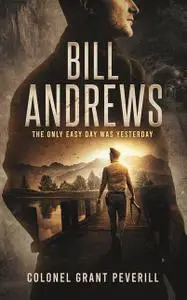 «Redemption for a Lonely Man» by Gerald W Grantham
English | EPUB | 1.1 MB
The Juarez Cartel might be one of the smaller Mexican drug cartels, but they were not without guts and ambition. When one of their agents told them of several old mines in extreme Northern California, they took a look at the proposal. The setup appeared good, the mines were remote with decent roads. With a local running interference for them, enlarging of the mines began. The drug distribution plan began to gel, tons of drugs were stockpiled for the day the Mines were open. Semi loads of drugs would be unloaded at night into the mines, then smaller trucks would later carry drugs to distribution points throughout the State.It seemed secure, but there were unforseen problems. The Local working with them had his own agenda, this would become apparent before long. Then there was the local Sheriff, a native of the area who had spent years with the SEALS and NCIS. He was no fool, and many of his men were skilled, Army Rangers in the Reserves. The potential for disaster was great, all it would take was one spark to ignite the flames. Added to this mix, a wealthy Environmentalist, and several bright young women who were involved with the Sheriff and his men. The possibility for armed conflict was high. Cartel AK-47s would be answered by M-16s of the DEA and local deputies, military veterans all.