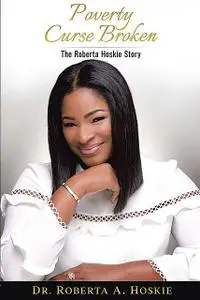 «Poverty Curse Broken» by Roberta Hoskie
English | EPUB | 0.3 MB
Poverty Curse Broken is an inspiring true story of hope and beating the odds. ­is True story confirms that nothing is impossible! Dr. Roberta Hoskie writes in A Poverty Curse Broken about a poverty plagued, inner-city teenage statistic that becomes a successes Real Estate Broker, Investor, Entrepreneur and Founder of an International Sisterhood. ­e author writes this enthralling true story of how this woman stops at nothing to triumph and protect her son from generational poverty. As she holds onto her faith in the prophecies spoken over her life as a young girl, Roberta Hoskie pushes past the pain, disappointments, confusion and abuse she has endured to Break the Poverty Curse. ­is true story will inspire any reader to do the same for themselves.