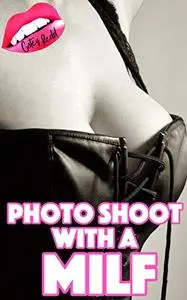 Photo Shoot With A MILF (Older Woman Younger Man | MILF) by Catey Redd
English | 2019 | ISBN: N/A | ASIN: B07NSSMCXJ | 37 pages | EPUB | 0.24 Mb
Savana was a successful, married photographer in her 40's when she decided to become a photography instructor at a local art college. Every semester, she taught her students how to do portrait photography, and she usually had female models pose nude during the class sessions. It was nearing the beginning of another semester, but the model Savana had lined up for class backed out at the last minute. With only a few days before her classes were to begin, Savana posted an ad seeking a new model, and she was contacted by a 20-year-old guy named Brody, who offered to pose for her photography students. When Savana saw the handsome selfies that he sent her, she was very intrigued. And when Brody came to her class and posed nude, Savana was so turned on she didn't know what to do with herself, especially when she saw how big Brody was, even though she had to remain calm and professional. She asked him after class if he would also be interested in posing for some of her personal photography projects, too. But Savana wanted a lot more than to just take photos of Brody. Would she get naughty with him, just like she was fantasizing about? And what would her husband think of his sexy wife if she did something really dirty like that with Brody?