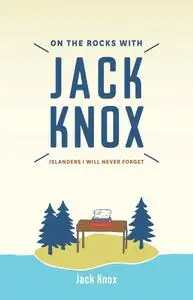 On the Rocks with Jack Knox: Islanders I Will Never Forget by Jack Knox
English | November 27th, 2018 | ISBN: 1772032662 | 224 Pages | EPUB | 3.58 MB
A captivating collection of Jack Knox's most memorable, heart-warming, inspiring, and off-beat human-interest stories.
From bestselling author and beloved columnist Jack Knox comes a new collection of unforgettable true stories about the people who shape the unique culture of Vancouver Island and its surrounding areas. Full of humanity, heart, and sometimes humour, On the Rocks with Jack Knox celebrates ordinary people who have extraordinary stories to tell. From Alban Michael, the last person on Earth to speak Nuchatlaht, to Diana Deans, the Port Angeles customs inspector who caught the Millennium Bomber, to Victoria's Rudi Hoenson, who survived a Japanese labour camp and the atomic bomb at Nagasaki to become one of the happiest souls you'll ever meet, the people in this fascinating volume represent all walks of life. Elders, heroes, criminals, and oddballs are all worthy subjects in the world Jack Knox.